It is no secret that food and wine are an essential part of the mediterranean culture, and Barcelona is not an exception. When visiting our city, make sure to treat yourself and explore Barcelona's real foodie scene, because yes, there is a whole universe beyond paella and sangria. Here's a few suggestions:

Barcelona's cooking classes: DIY!
To really experience Barcelona's food culture, you must live the "behind the scenes" process. That implies visiting one of the many local food markets, which we have plenty of: from the famous Boqueria market to the less known but also splendid Sant Antoni market or Santa Caterina market.

The service that Barcelona's cooking classes companies usually offer includes a chef that will join you in the hunt for the freshest and most seasonal ingredients. Once your bag is full of delicious local food, it's time to hit the kitchen! Cooking classes companies have the most amazing facilities so that you can feel like a Masterchef contestant (minus the whole pressure thing).

Once everything is set up, it's time for the magic to happen: chopping, marinating, pouring, simmering, baking... your teacher will give you the best advice and will supervise the cooking process so that nothing (and no one) gets burned! Although most of Barcelona's cooking classes offer lessons to prepare the traditional paella, you can go for more original ones such as fideuà, creative tapas and pintxos or even some desserts such as crema catalana!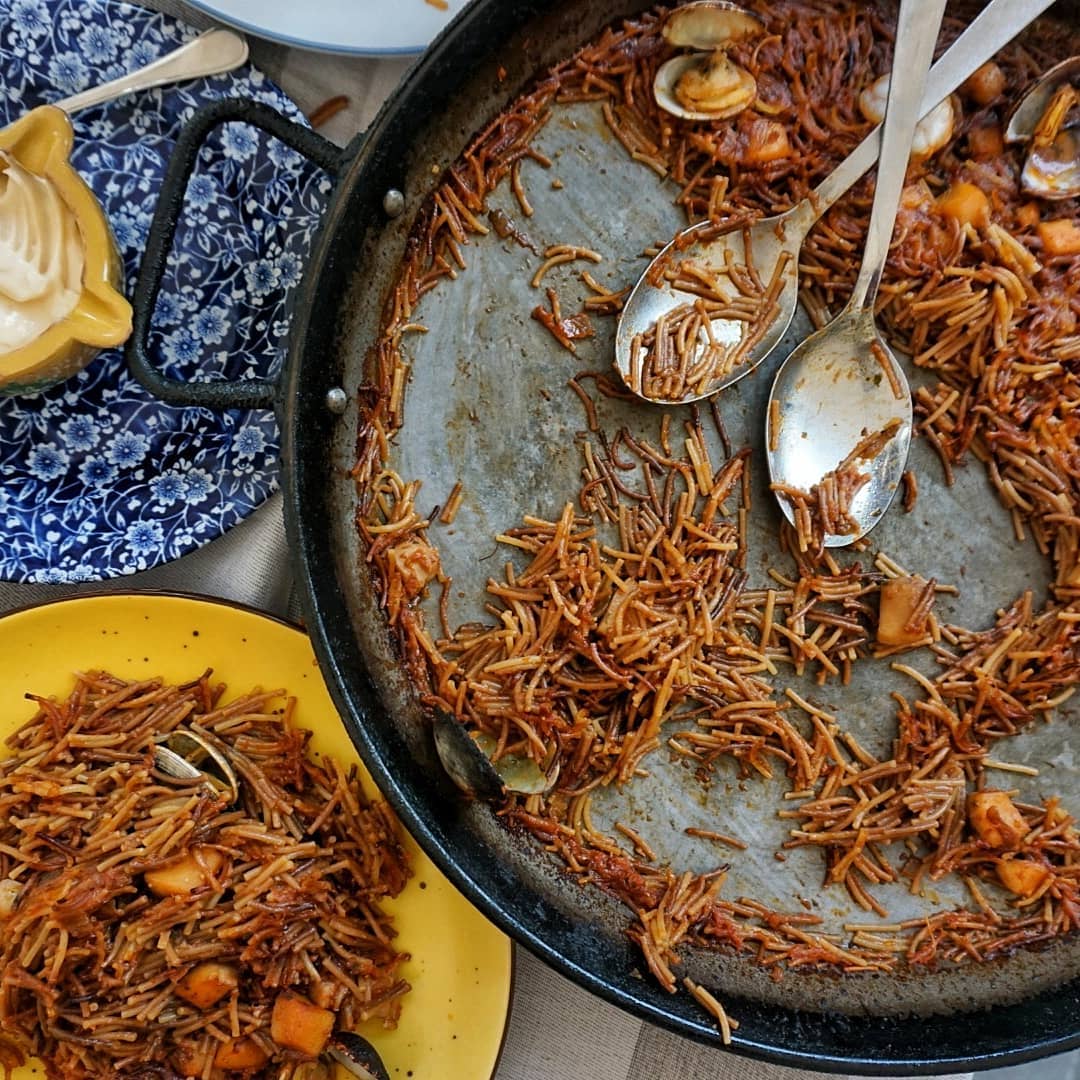 Pic by @sushiandspuds



Join a wine tasting!
We know you were waiting for this. How are you supposed to have the full Barcelona food experience without a taste of the most characteristic mediterranean liquid (with olive oil's permission)? Having a wine tasting in Barcelona is a must, you won't be disappointed with the local wines!

Catalonia is filled with wine DOs (Denominations of Origin), areas that due to their geographic specificities make inimitable wines that are internationally recognized: Priorat, Monsant, Penedès...oh, and the latter is the cradle of Cava, Catalonia's famous sparkling wine. Do yourself a favour and book a wine tour during your Barcelona holidays!

And since we are talking about wine tours in Barcelona, it's time for a shameless plug: we are Castlexperience Wine Tours, and we happen to be the most important wine tour company in Europe. If you want to take your Barcelona food experience to a whole new level feel free to have a look at our daily wine tours. Our experiences mix history and wine culture in a wonderful combo: we visit the magical Montserrat mountain and many local, family owned small cellars. Not bad, not bad at all!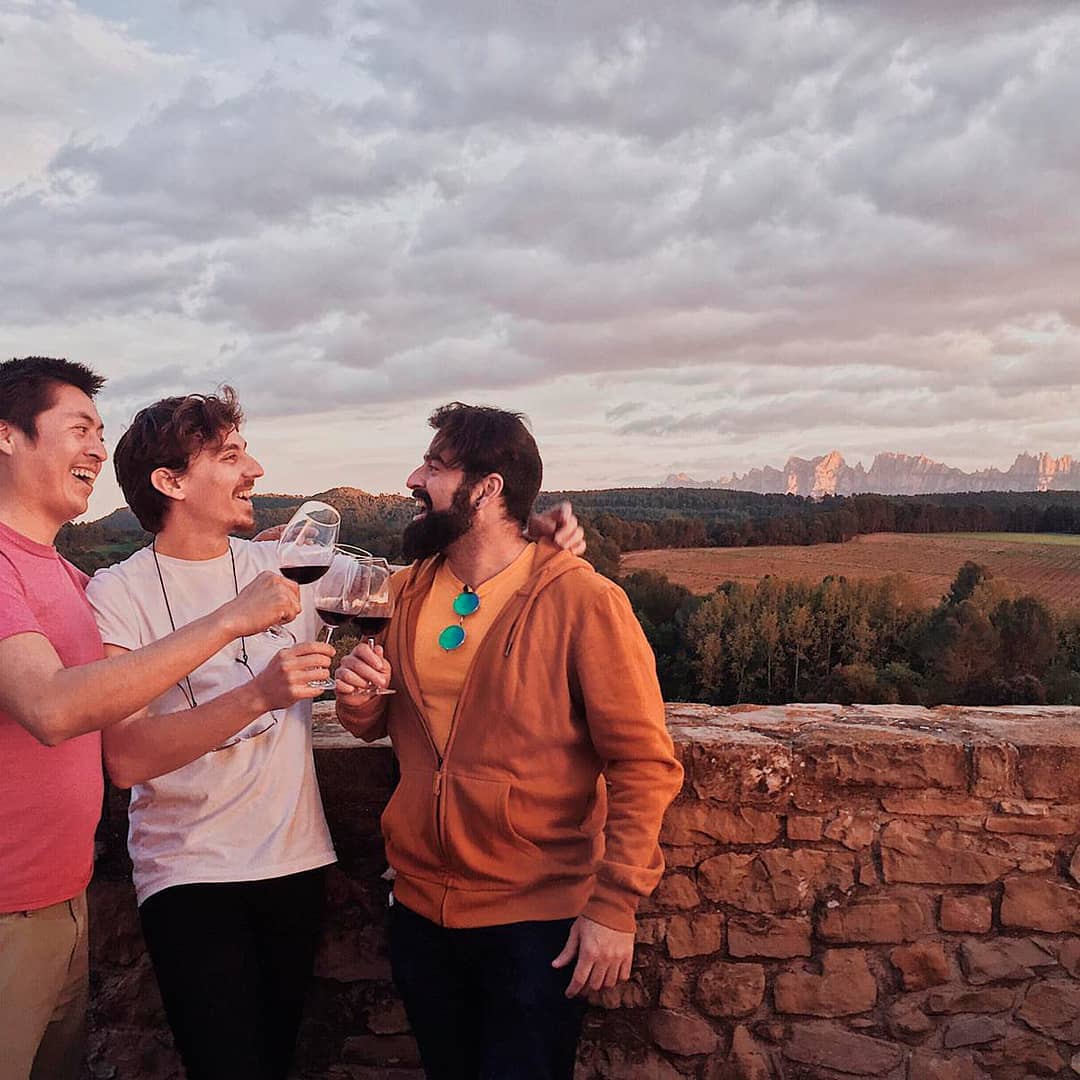 Pic by @Castlexperience

Discover the traditional Catalan cuisine!
Although you can find typical Spanish dishes on pretty much every corner of the city, Catalan cuisine is a food experience on its own as well. Catalonia's food produce is of the highest quality and the most varied range, which makes sense considering the geography of its territory. From meat to seafood without forgetting about vegetables and mushrooms, it is not rare to mix them all on the same dish.

When in Catalonia, whatever you eat you must eat with pa amb tomàquet, which is bread rubbed with tomato, olive oil and salt (the bravest souls rub garlic on it as well). The most traditional catalan dishes include calçots (baby leeks), escalivada (grilled mediterranean vegetables), escudella (stew), botifarra (uncured spiced sausage), fideuà (noodle paella), all i oli (garlic and olive oil sauce), crema catalana (créme brûlée) and many, many more.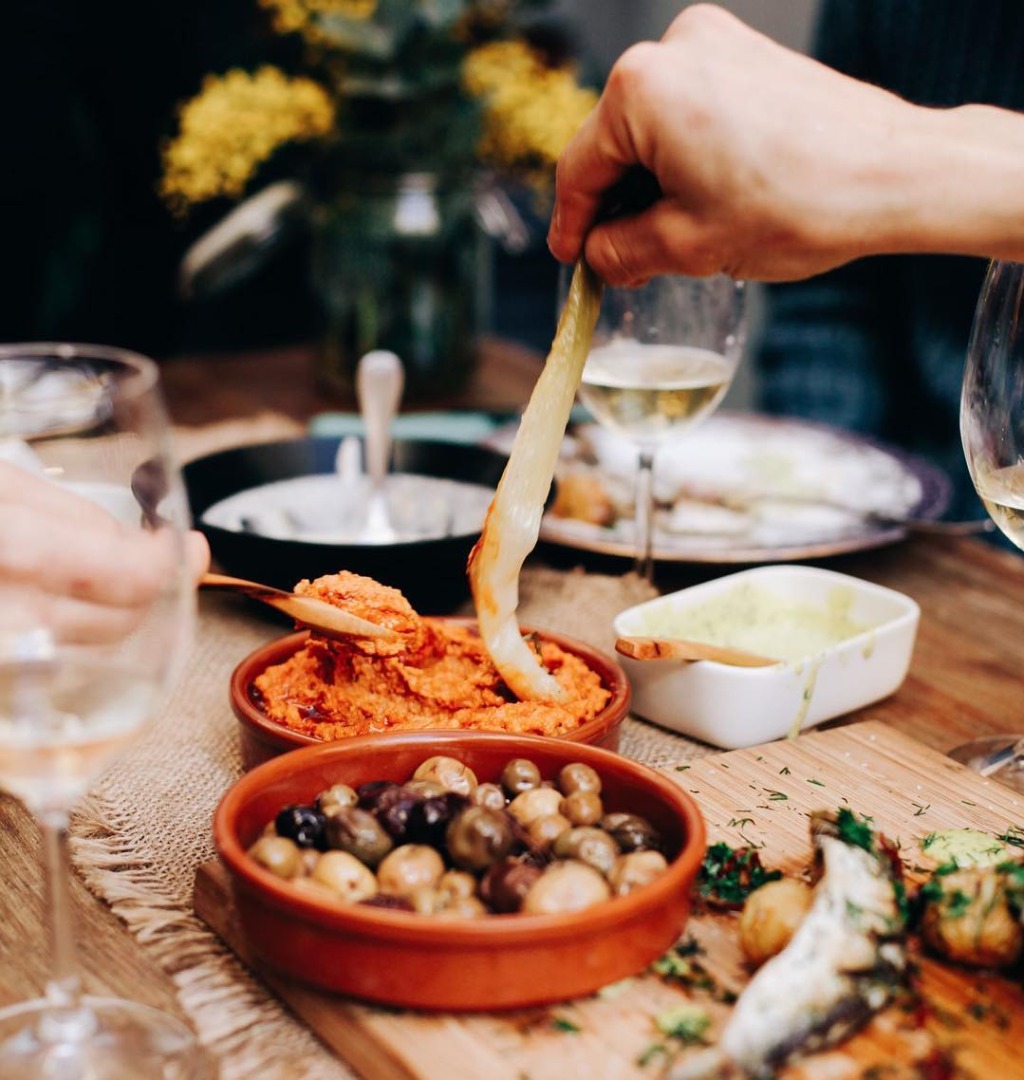 Pic by @eatwith_es

Eat with the locals!
This is the 21st century and Barcelona food experiences have evolved in so many directions that it is practically impossible not to find what works for you. Some platforms such as Eat With or Gastroshows, have decided to take Barcelona's local food experiences one step further and organize clandestine dinner parties. What does that mean? Allow us to explain: when booking this kind of food experience, you only know that there will be a tasting menu with local drinks involved and that you will be a part of a table full of strangers. During the days previous to the experience you will receive a series of clues that may or may not help you to figure out where the pop-up event will take place.

When the day finally comes you get an address, which ends up being a local kitchen/living room filled with tasty local food and wine, but the menu remains a secret until you get to the location. This kind of events normally count with the presence of a local private chef and sometimes even musicians! You know how the night starts but you can never know how it will end…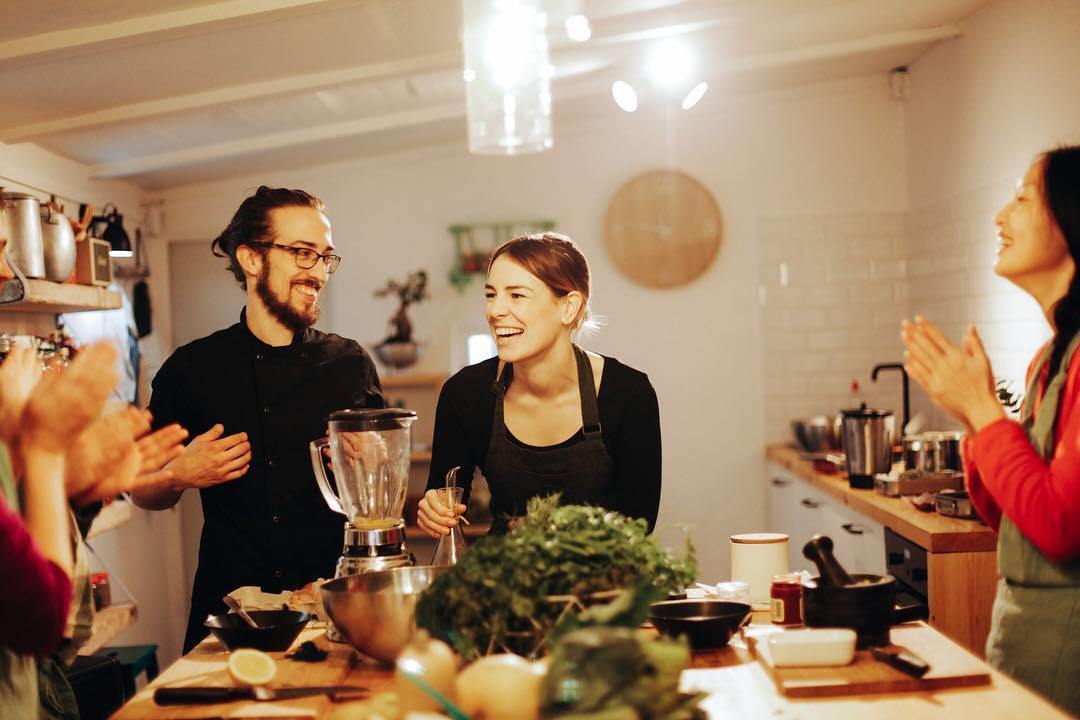 Pic by @eatwith_es

Go on a food tour!
Foodie tours in Barcelona have gotten more and more popular in the last couple of years, since every city loves to show off its local gastronomy to visitors. We strongly believe that getting to know a country or a city through your stomach is one of the best ways to do so. The most predominant food tours in Barcelona are tapas tours, which are a bit of a "two in one" experience: you get to walk around the Gothic quarter or the Born district while learning why we eat the way we do and tasting delicious tapas in a handful of different spots. One really great aspect of the local food tours is that they support family owned businesses, so those who join them get to meet the proud faces behind the food!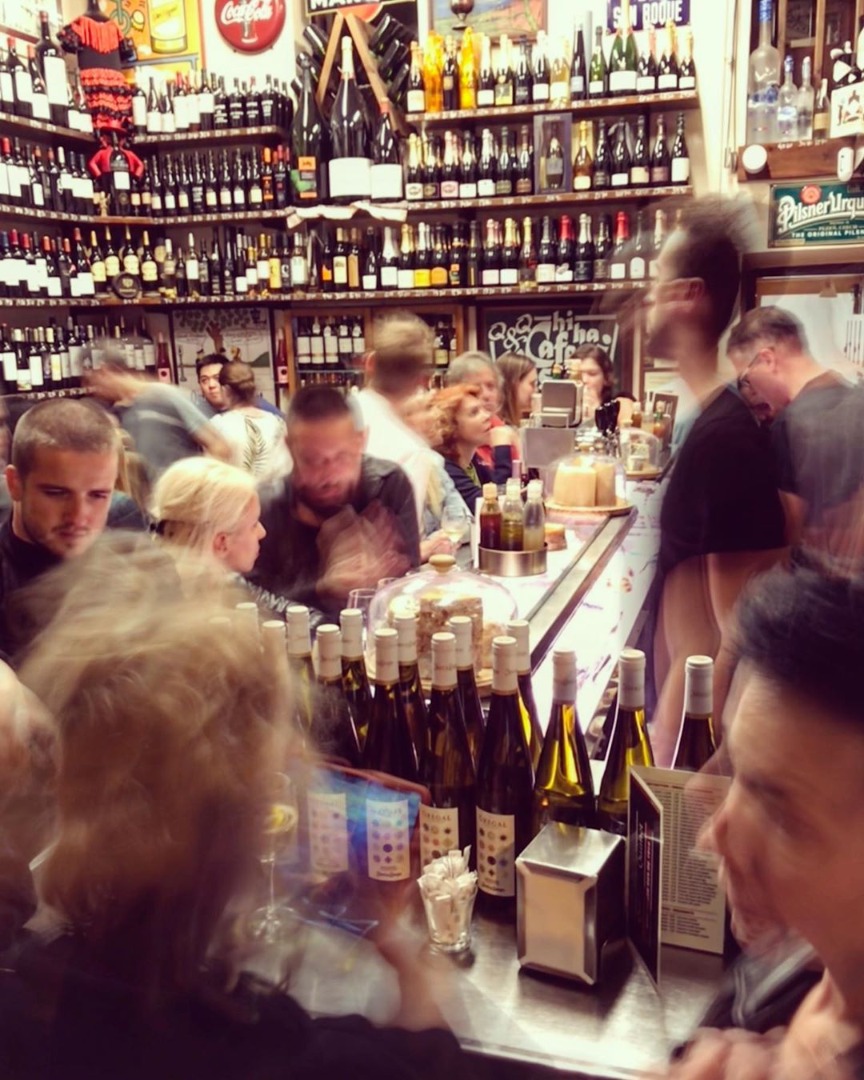 Pic by @swine_82